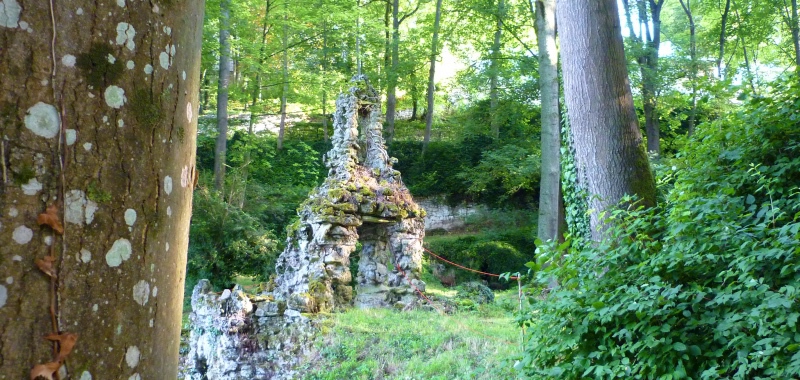 We are happy to open the listed gardens of parc Castellant at Largny sur Automne, for the European heritage days, at Saturday 17 of September and Sunday 18 of September. Open from 13,00 pm till 19,00 pm.
Guided tour from 15,00 pm till 16,00 pm at Saturday and Sunday.
The garden,
situated in the middle of the valley, invites you to silence and meditation. With its sources, and little brook, its caves and statues, its temples dedicated to Nature and to Philosophy, … it forms a mysterious and romantic English park dedicated to Jean-Jacques Rousseau.